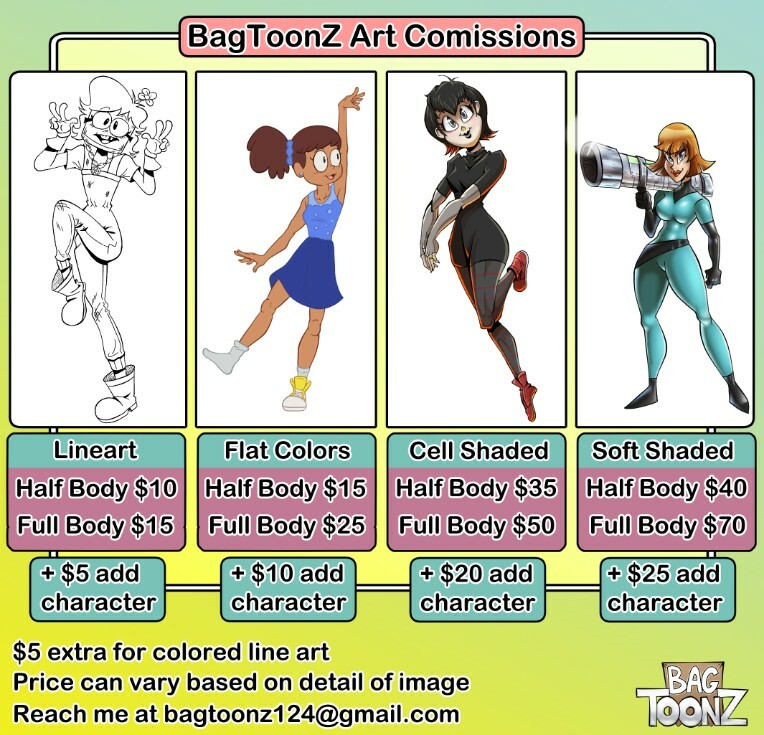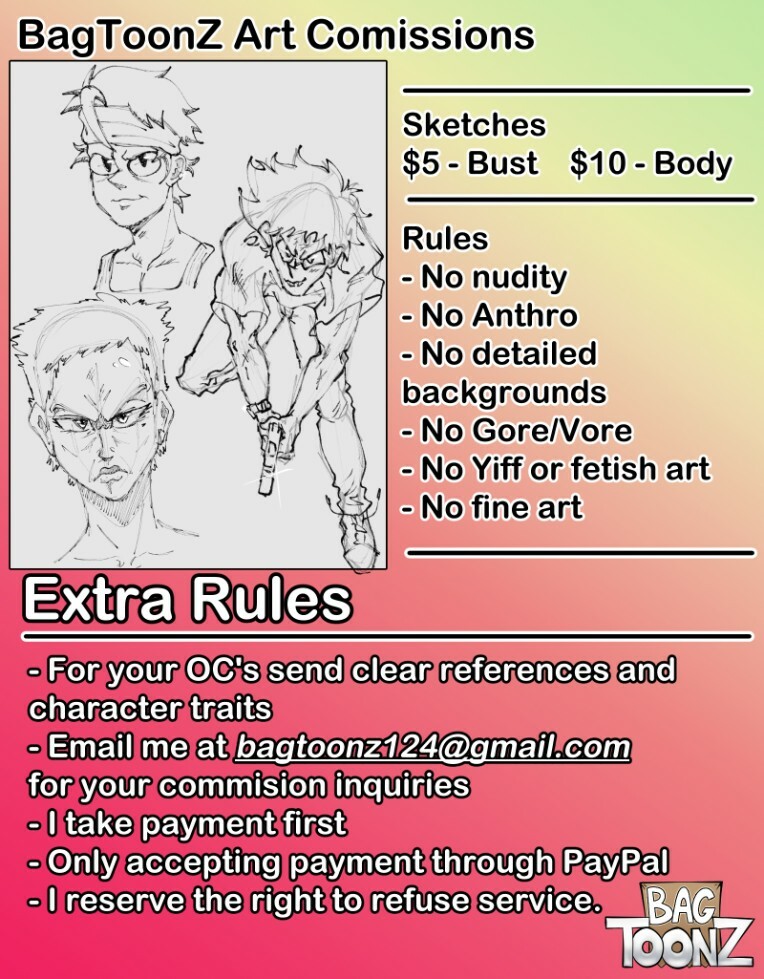 The commission process:
I will start the commission once billing is complete. Once the invoice has gone through I will then begin working on the commission. I advice those who are in the commission queue to wait for my response email before taking any further steps. DO NOT PAY unless I have confirmed the commission.
- W.I.P emails
I will email an image of the rough outline/design of your commission. If you wish to make any changes this is the time to do so. Once the outline is approved there will be no further changes done to it. Any additional changes after this phase will cost an additional fee.
PLEASE, DON'T RUSH ME! You can expect the work to be done and delivered. The process can take between a few days up to a week depending on the type of commission. I will keep in contact with you via email regarding your commission and its status so please make sure to check your inbox.
- My email is bagtoonz124@Gmail.com